Digital Marketing Agency – Grow With Meerkat
Down-to-earth digital marketing that puts people first.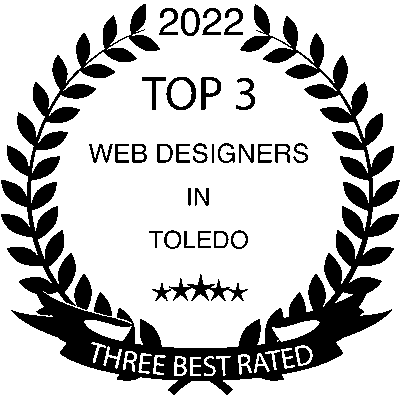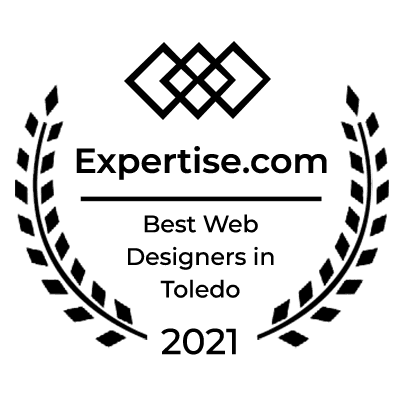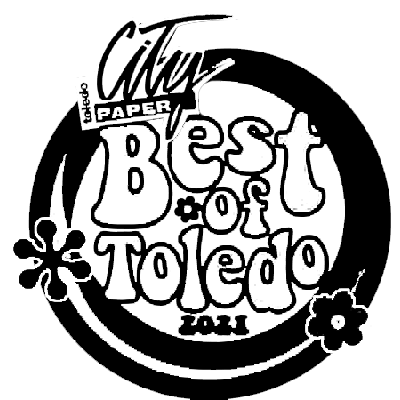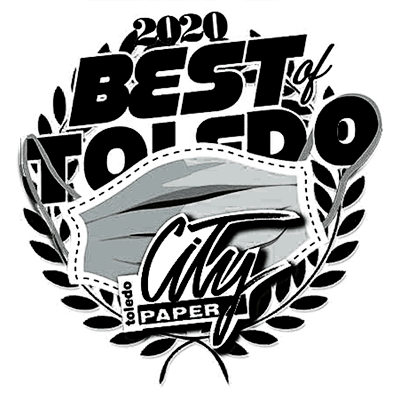 Data-Backed SEO, PPC and Web Design to Turn Strangers into Customers (and friends!)
Let our award-winning family of meerkat marketers work together to tackle your digital marketing efforts so you can focus on doing what you do well: your business.
Top Digital Marketing Agency Services
Grow With Meerkat: The Premier Digital Marketing Agency
Grow With Meerkat is a premier digital marketing agency, offering top-notch solutions to meet all your marketing needs. With our unique customer-focused approach, we deliver successful strategies for social media marketing, search engine optimization (SEO), pay-per-click (PPC), and much more. But how do we stand apart from other digital marketing agencies? Let's dive in to see what makes us the 'Go-To' agency for all your digital marketing needs.
A Comprehensive Portfolio of Digital Marketing Services
Our digital agency brings a host of marketing services under one roof. Whether it's Instagram influencer marketing, email marketing, B2B content marketing, or advertising on Twitter and TikTok, our firm has the expertise and technology to meet your needs. Our experience in retail and e-commerce marketing, combined with our use of innovative tools like HubSpot, SEMrush, Zapier, and Loom, enables us to cater to a wide range of business models and customer behaviors.
Search Engine Optimization
As one of the most highly-rated digital marketing agencies in the United States, we take pride in our skills in search engine optimization. Our dedicated team of coders and SEO experts aim to make your website not just a webpage, but a profit-generating tool. They research, develop, and execute strategies to attract high traffic, improving your online footprint, and ultimately, boosting your brand recognition.
Social Media Marketing
We recognize the power of social media in today's digital marketing landscape. Through our social media marketing strategies, we help you tap into platforms like Instagram, TikTok, and Twitter to engage with your audience, generate leads, and build brand identity. We also understand the value of influencer marketing, a key feature in our arsenal of digital marketing tactics, helping you to reach a larger, yet targeted audience base.
Pay-Per-Click (PPC)
Grow With Meerkat is also a reputable firm in pay-per-click advertising, delivering cost-effective and impactful PPC campaigns. Whether you choose to advertise on Google, Amazon, or other popular platforms, our PPC strategies are designed to maximize your return on ad spend (ROAS) and help your business thrive in the digital space.
Website Design and Website Development Agency
At Grow With Meerkat, our website design services go beyond mere aesthetics. We focus on delivering a seamless user experience that drives engagement and conversion. Our team of skilled developers, designers, and digital strategists work together to create a website that is not just visually stunning, but also fully functional, mobile-responsive, and search engine friendly. We leverage advanced technologies, such as WordPress and API integrations, to create a website that truly embodies your brand identity, meets your business goals, and exceeds user expectations. From e-commerce websites to blogs, we provide customized solutions to fit your unique needs. Partner with us for your website design needs and watch your online presence flourish.
Artificial Intelligence: Reshaping Digital Marketing
As a forward-thinking digital marketing agency, we embrace the use of artificial intelligence (AI) in reshaping digital marketing. We use AI to analyze vast amounts of data, predict customer behaviors, personalize marketing messages, and improve customer retention. It's not fantasy, but our successful use of this innovative technology that sets us apart from other digital agencies.
Local SEO Services
Tap into your local market with Grow With Meerkat's specialized Local SEO services. We understand the value of local visibility for businesses, especially for small and medium enterprises. Our tailored strategies target specific regions, cities, or zones to help your business appear in local search results, attract local customers, and generate more walk-ins. From optimizing your Google My Business listing to managing local directory listings, conducting local keyword research, and improving online reviews, we handle it all. By focusing on these key aspects, our Local SEO services ensure your business stands out in your local market, driving more local traffic and fostering community engagement.
A Flexible Pricing Structure For Digital Marketing
Our goal is to provide exceptional digital marketing services at a competitive price. We offer a range of pricing models, from a flat fee to performance-based pricing, so you can choose what best fits your budget and goals. We believe that quality digital marketing services should be accessible to all, regardless of their company size or budget.
Experience Top-Notch Customer Support
At Grow With Meerkat, we are committed to providing excellent customer support. From the first contact to project completion and beyond, our team is here to guide and assist you. Our customer support, combined with our wide range of digital marketing services, is what makes us one of the top digital agencies.
Choose Grow With Meerkat: Your Reliable Digital Marketing Agency Partner
In an era where digital is the new norm, you need a reliable digital marketing agency that can help your business navigate the online marketing world. You need a partner who can understand your unique business needs, create tailored strategies, and execute them successfully. With our wide range of services, experienced team, innovative use of technology, and commitment to customer satisfaction, Grow With Meerkat is your perfect digital marketing partner.
So, are you ready to grow your online presence, engage with your customers, and take your business to the next level? Contact Grow With Meerkat today and let's start building your digital success story!
Read More Reviews For Digital Marketing, Branding, Web Design & SEO Services
Reviews for Stephanie's Branding and Web Design Services
Tina Gromski
Rating: ⭐⭐⭐⭐⭐
Date: 4 months ago
Review: "Stephanie absolutely killed it with my new branding package. She took the time and interest in myself and my brand to create exactly what I was looking for, but couldn't describe. 10/10: Fantastic experience working with her, as well as the final product."
Michelle Nicosia Coyle
Rating: ⭐⭐⭐⭐⭐
Date: 9 months ago
Review: "Working with Stephanie and her team has been a fantastic partnership for my digital marketing agency. Their team is highly skilled and professional, consistently delivering top-notch websites that exceed our expectations."
r0w4n 9
Rating: ⭐⭐⭐⭐⭐
Date: 3 years ago
Review: "Watching Stephanie design websites is like watching an artist paint a canvas. I don't really understand what is happening or how she is making it work, but this website is so nice! If you are looking for a new website or for your website…"

Response from the owner (3 years ago): "Thanks for the review, Nina! It's been fun working on your logo and other projects with you. It's nice even having you around for moral support while I design websites."
Jeff Lenney
Rating: ⭐⭐⭐⭐⭐
Date: 9 months ago
Review: "I've had the pleasure of working with Stephanie and the team at Grow With Meerkat multiple times. Every experience has been nothing short of exceptional. Not only do they provide top-notch service, but they make the experience enjoyable."


Massage Therapy Center of Sylvania

Rating: ⭐⭐⭐⭐⭐
Date: 3 years ago
Review: "Stephanie has been a valuable addition to my team! My business has been located and operating in Sylvania, Ohio for over 12 years, but never really had an online presence. Stephanie helped to expand my business, start a website and begin…"

Kate Smith-Thompson

Rating: ⭐⭐⭐⭐⭐
Date: 7 months ago
Review: "Stephanie is amazing! So much great advice and very knowledgeable in her area. Really enjoyed talking to her and listening to her advice on how to grow my business."

Angela Worley

Rating: ⭐⭐⭐⭐⭐
Date: a week ago

Review: "We cannot say enough great things about the service from Stephanie and her team! They have built two websites for our family businesses and optimize monthly. We have had fabulous results from these sites. The transition was easy from our…"

Response from the owner (a year ago): "Thank you so much for taking your time and leaving us a review. It always puts a smile on my face to hear how we are helping grow other businesses!!!"

Anjali Mrig

Rating: ⭐⭐⭐⭐⭐
Date: a year ago
Review: "Stephanie runs one of the best groups for digital marketers on Facebook. Long before I partnered with her for Copywriting projects, I had admired her tenacity and the value she adds to everyone, including those who are in the Facebook…"

David Hack

Rating: ⭐⭐⭐⭐⭐
Date: a year ago

Review: "Stephanie did an amazing job of taking my ideas and creating a wonderful website that came out great. In addition, anytime I have any revisions, questions etc, Stephanie contacts me almost immediately to resolve any concerns. I highly recommend Stephanie for any of your website needs. Ark Refining, Farmington Hills, MI."

Response from the owner (a year ago): "Thank you so much For letting us work on ARK Refining And helping you grow your business. We are so appreciative of your kind words and the time you took to let us know how we did."
Search Engine Optimization
It's how potential customers learn about your company, services, and mission.
Website Design
We specialize in conversion optimization to ensure your website is converting leads into sales!
WordPress Security + Reliability
44% of hacked WordPress sites had outdated files. Let's keep your website secure.
Google Business Profile (GMB) Management
Put your business at the top of the local search listings with our Google Business Profile Optimization and Management Services.
Website Hosting
Cloud-based website hosting, built to seamlessly scale as needed. Your site will likely run faster on our servers and we can prove it.
Copywriting
Clean and original content for your website with SEO and personality in mind. Coming Soon.